Digital Service Platform

This expression have many names, but the need to collect data in the cloud and make them easily accessible through open and well-documented interfaces have increased dramatically in recent times. This need will be even higher in 2022

Many Companies today are sitting on huge amounts of data that they can not utilize in a sensible and value-creating way. To be ahead of the competition, it is important to have access to this data.

With a digital service platform, it is easier to utilize the great value that lies in an ever-increasing amount of data, and in addition be able to develop new services faster. Better utilization and availability of this data, combined with utilization of external data sources will ensure that your Company can reach full business potential.

Deliveries (Supplier technology)

The pandemic has also presented major challenges, and a great pace of innovation in the logistics and distribution area. Here we expect a wider range of providers, and better services throughout the year. Both when it comes to speed, precision and communication - simply because customers expect it.

Read more about what our customer Jernia has done to improve the customer experience here:
Live shopping

When the pandemic hit us, not many people ventured out into the terrain with live shopping or customer service. During the pandemic this has turned, and some pioneers have taken the lead and launched this. We expect this to increase in popularity, and that we will see more and more people jump on this wave during 2022.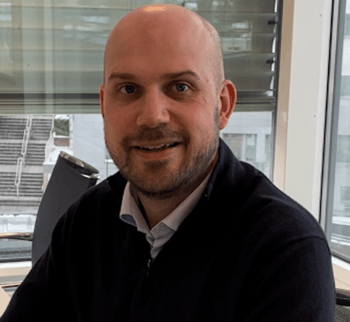 We have our own experts in strategy within the above areas, both when it comes to technology and implementation. We also have extensive experience in breaking up the Monolith SAP Commerce according to the Composable Commerce principle. Get in touch if you need help getting started!
Erlend Sørby Johansen
erlend.sorby.johansen@pearlgroup.no